So how does Kobe jump over an aston martin?
Or dunk all over dem snakes.
Or how does he got dis?
the answer is simple. the lightest and strongest basketball shoe ever.
The Nike Hyperdunk. 
(wondering what that webbing stuff is? it's Nike's new flywire technology, kinda pulls the shoe together but keeps it lightweight. like bridge cables you know?!)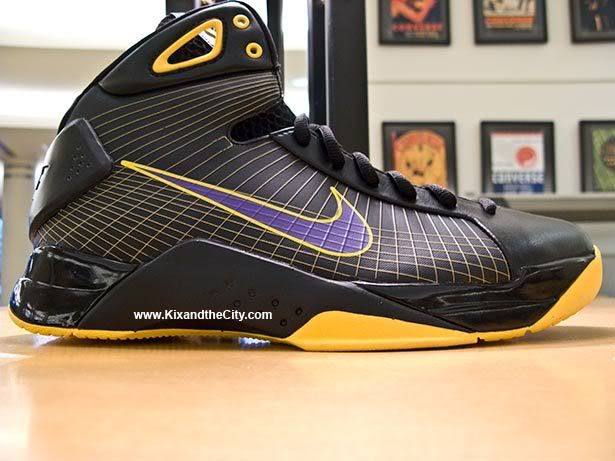 Lakers colourway as featured in famous Aston Martin Jump.
Chinese Olympic Colourway made especially for Yi JianLian